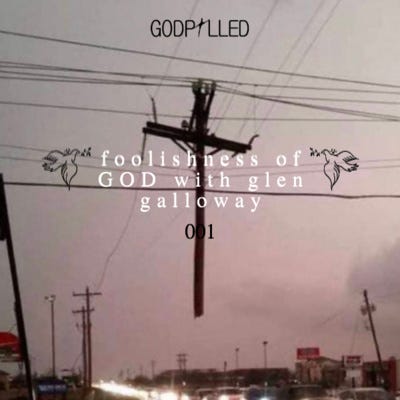 Mar 31, 2022 • 1HR 32M
001 Foolishness of God with Glen Galloway
Welcome to GODPILLED, a discussion with artists, thinkers, fringe twitter people on how they found GOD, why they're interested in GOD, and the projects they're working on that either honor or pull inspiration from GOD. 🎧 Search GODPILLED on the podcast service of your choice
🎧 Apple · Spotify · Soundcloud · More
I speak with an original Christian weirdo, Glen Galloway, aka Glen Galaxy, about God. Glen's best-known work includes the 90s spazz-rocker of Trumans Waters, which collaborated with Thurston Moore and Cat Power, and my personal favorite, Soul-Junk, a noisy-berserk-hop-experimental-whatever project combined with Scriptures. 
[Intro: "Israel & The Limping Hip" — Soul-Junk]

[00:00:00] Catching up, musical influences, musical career, like-minded artists started finding each other (Psalters, Danielson)

[00:28:00] Turning point after becoming unglued by mainstream worship music (John Mark McMillan, Jesus Culture)

[00:35:00] Power in repetitive music (eg, Jonathan Helser, Hong Kong protestors, Gavin Bryars, Upperroom)

["Sing Hallelujah to the Lord" — Hong Kong protestors]

[01:18:00] A concerning dream

[01:25:00] We die

["5 Star Crest (4 Vattenrum)" — Bladee]

[Outro: "Secret" — Parallel Stereo]
As always, this is a casual conversation in which we'll most likely misstate something. Whenever anyone talks about GOD, always be like the Bareans and DYOR.